Testimonials
Our aim is simple: Meeting the needs of our customers on time, everytime. Take a moment to read how we continue to delight our customers with the products and services we provide.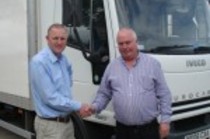 Managing Director of H&A Contracts was delighted to do business with Sloss Commercials after purchasing a number of trucks for his home heating engineering business based in Maghera. Mr. McWilliams said "I have drove all day looking at lorries and these were the best I have seen".
Mr Hugh McWilliams, H&A Contracts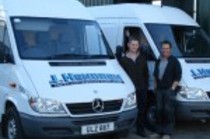 "When we first contacted Sloss Commercials, we knew we were in safe hands. From the very start, they explained the options available and made the whole process of purchasing the vans straight forward and simple"
J Hendren , Armagh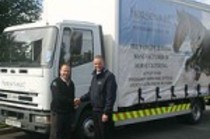 "When the need arose for us to change our local distribution truck we wanted a truck of high quailty and specification delivered on time. Sloss commercials stood ahead of the competition"
Gerry Boyle, Manager, Horseware Ireland, Dundalk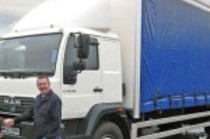 We have had many dealings with Sloss Commercials and this is the sixth truck we have purchased from them. When it comes to transportation we always look for value for money without having to compromise on quality. We wanted a firm we could trust as well as providing a reliable product. Sloss Commercials work hard to meet your requirements with a genuine interest in what will best suit your needs.
John Magill, Owner, All-Tex Recyclers Ltd, Ballymena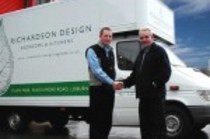 "Sloss Commercials were able to offer a wide selection of quality used vehicles at competitive prices. Buying a used vehicle for our business made financial sense, however buying from a reputable source was even more important. Sloss Commercials work with integrity and honesty, therefore we felt safe doing business with them".
David Richardson, Director, Richardson Design, Lisburn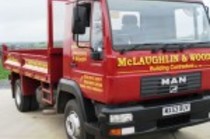 "Sloss Commercials had the best selection of quality used vehicles we could find. They gave you plenty of space to make your mind up and we are very happy with the painting and signwriting. They are a pleasure to deal with".
Gerard Woods, Partner, McLaughlin & Woods Building Contractors, Belfast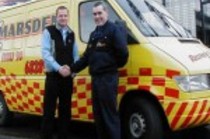 "At A1 Marsden we demand the highest performance from our fleet. Sloss Commercials can supply an excellent range of vehicles at competitive prices. Because of their personal approach toward doing business and second to none after sales support, Sloss Commercials offer more than most commercial retailers"
Keiran Rice, Manager, Central Control, Belfast