Archive for October, 2010
Looking for a van to meet your commercial needs, but not sure if Mercedes is worth it? Then take a another look at the Mercedes Benz Vito.
The Vito comes from the same Mercedes family as the Sprinter, and is every bit as tough. Available in three lengths – compact, long and extra long, the Vito is in a class of its own when it comes to safety, comfort, durability and re-sell value. The Mercedes Benz Vito boasts lots of space and load capacity as well as great flexibility afforded by the sliding door on the passenger side.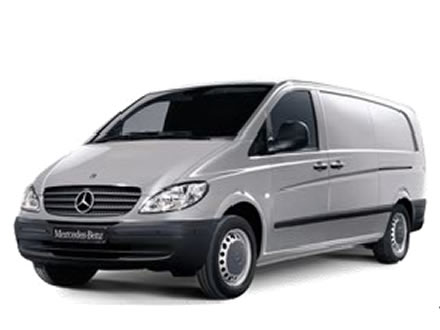 It is also proven to be the most fuel efficient van in its class after a Vito 109 CDI, which was entered by the commercial vehicle rental company, Northgate and set a new record of 55mpg in the 2007 AA/ALD Automotive MPG Marathon. Research shows that the Vito has high residual values and low servicing and maintenance costs. After three years/60,000 miles, the Vito has a residual value of 43.3% of its new price. This is compared with the Citroen Dispatch HDi 90, which only retained 31.5 % of its initial pricing, and the Fiat Scudo comfort multijet 90 bhp which retained 28.2 per cent. (ref:www.vansunited.co.uk)
The 2nd generation Vitos (2003 onwards) are all Euro 3 compliant (additionally Euro 4 compliant as of November 2006) and therefore exempt from the Low Emission Zone in London, which requires commercial vehicles (vans) to reach at least Euro 3 standard from October 2010. ABS and ESP are also standard across the Vito range. This is impressive as no other manufacturer offers EPS as standard in vehicles of this class. (more…)